Description
Punta Curiñanco tour, explore an ancestral sacred forest
A fragment of coastal olivillo tree cathedral forest where you will breathe spirituality and enjoy the company of long-lived, large-scale trees. Majestic beings over 500 years old and 30 meters tall. SIt takes several people with their hands clasped around them to fully embrace their circumferences.
An ideal walk to discover the biodiversity of the Valdivian coast in a bit more than two hours. In addition to the adult forest, we cross a wetland with large ferns, also the grove forest formed by small trees and shrubs such as arrayan, hazelnut or the canelo. Finally, the path runs through a narrow corridor that makes its way in between the coastal scrub. We will see typical plants and shrubs of the area such as the chupón and the murta whose fruits are highly appreciated for the production of juices, pastries, jams and liqueurs.
The ecosystem houses a good representation of terrestrial and marine fauna of the Valdivian Rainforest Ecoregion biodiversity that, with a bit of luck, you will have the possibility to contemplate.Inside the forest, pudúes, huiñas (wild cats), chillas foxes  …. And from the coastal viewpoints, of great scenic beauty, chungungos, sea lions, imperial cormorants and ducks.
The experience finishes with a picnic in front of the large rocks of capricious shapes that are at the other end of the great Curiñanco beach, one of the longest on the Valdivian coast.
Curiñanco Beach from the Protected Coastal Reserve
The tour includes:
Valdivian Temperate Rainforest expert guide. He will inform you about its flora and fauna and the culture and traditions of the original Mapuche people in the area
Picnic by the sea
Exclusive transportation in a private vehicle only for your group 
Pick up and drop off in Valdivia
Don't miss out on this experience! We will pick you up at your hotel in Valdivia at 9:00 a.m. and we drop you back there at 1:00 p.m.
Sacred ancient forest in Punta Curiñanco
These are the main places we are going to visit: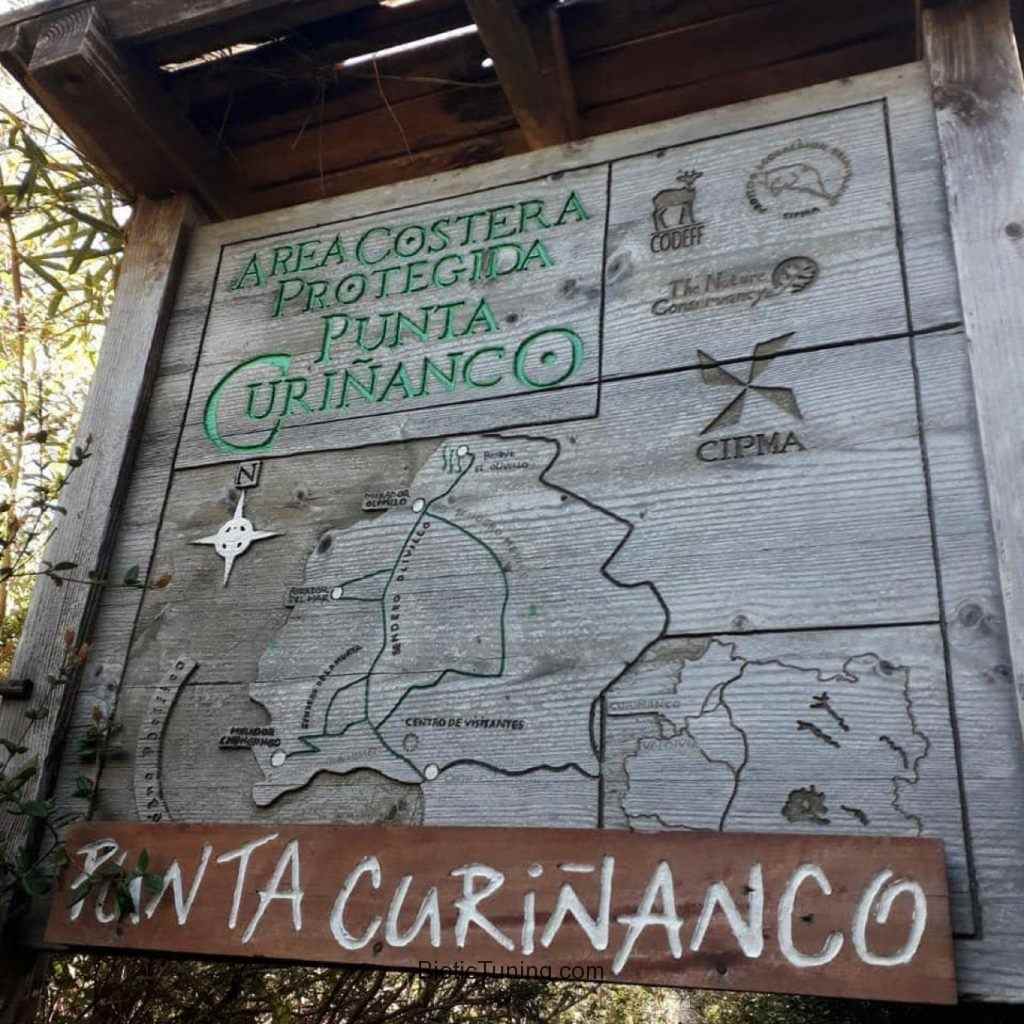 Punta Curiñanco Reserve sign